Champions League 2016-17 : Real Madrid defeats Bayern Munich 2-1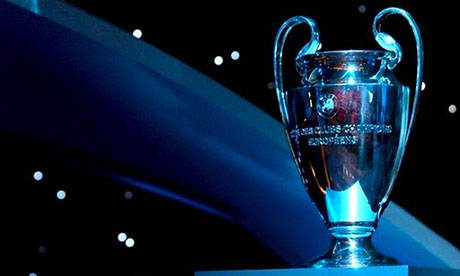 MUNICH, Apr. 12, 2017 (AMP) — Champions League 2016-17 : Real Madrid defeated Bayern Munich by a score of 2-1 (halftime: 0-1), in the first leg of a quarterfinals on Wednesday night at the Allianz Arena in Munich.
Cristiano Ronaldo scored dual goals
Bayern Munich had started off well by taking the lead in the 25th minute with a goal by Chilian midfielder Arturo Vidal. Trailing 1-0 at half time, Los Blancos nonetheless manage to reverse the direction of the game by scoring twice in the second period (Ronaldo '47, '77).
The second leg between Bayern Munich and Real Madrid will be played on Tuesday April 18, 2017 (kick-off: 20:45) in Madrid.
Fixtures and Results : Quarter-finals
57475
Overview
Bayern Munich
Real Madrid
Bayern Munich

1:2

Real Madrid
1:2 (1:0)