Coupe de France 2016-17 : Monaco beats Chambly 5-4 in extra time to qualify for the Round of 16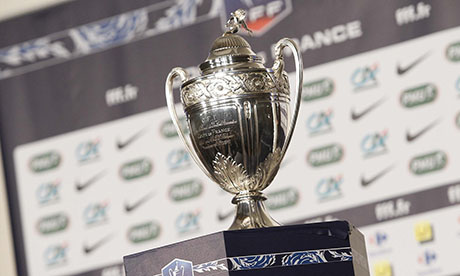 BEAUVAIS, Feb. 1, 2017 (AMP) — Coupe de France 2016-17 : Monaco courtesy of a 5-4 extra time victory over Chambly (following a 3-3 draw in regulation) on Wednesday night at the Pierre Brisson Stadium in Beauvais.
The score was still 3-2 for Monaco at the end of overtime, when an unexpected goal from Soubervie Anthony in the 93rd minute allowed Chambly to equalize and just squeeze through to overtime. Monaco finally broke through with goals from N Doram Kevin ('96) and Glik Kamil ('103), while Popelard John ('111) scored for Chambly.
Fixtures and Results : Finals
57269
Overview
Chambly
Monaco
Chambly
4:5

Monaco
4:5 (a.e.t.), 3:3 (0:2)
1 February 2017
18:00
Beauvais