Lille beats Bergerac to reach Coupe de France quarterfinals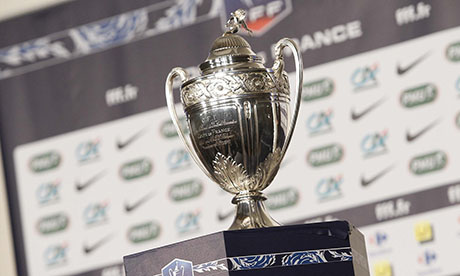 LIBOURNE, Mar. 2, 2017 (AMP) — Coupe de France 2016-17 : Lille qualified to the quarter-finals of the Coupe de France with a 2-1 win against Bergerac (halftime: 0-0) on Thursday night at the Jean-Antoine Moueix Stadium in Libourne.
Bergerac made Lille doubt themselves for forty-five minutes. 0-0 at half time. Everything was decided in the second period with goals by Lopes ('70) and Éder ('90).
Fixtures and Results : Finals
57339
Overview
Bergerac
Lille
Bergerac
1:2

Lille
1:2 (0:0)
2 March 2017
21:00
Libourne