Guingamp beats Fréjus to advance to Coupe de France semifinals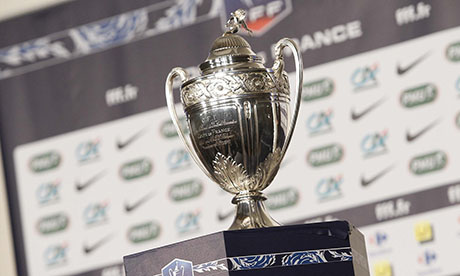 Apr. 4, 2017 (AMP) — Coupe de France 2016-17 : Guingamp reached the semifinals of the Coupe de France with a 1-0 win against Fréjus Saint-Raphaël (halftime: 0-0) on Tuesday night.
Both teams held off against each other during the first 45 minutes of the game. 0-0 at half time. Everything was settled in the second period with a saving goal by Mendy Alexandre in the 50th minute.
Fixtures and Results : Finals
57386
Overview
Fréjus Saint-Raphaël
Guingamp
Fréjus Saint-Raphaël
0:1

Guingamp
0:1 (0:0)