PSG beats Angers 1-0 to win Coupe de France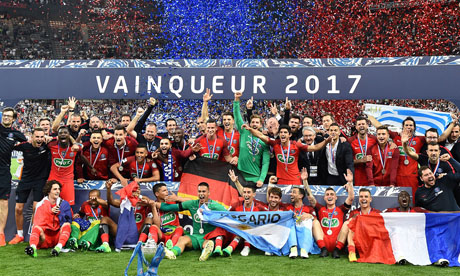 SAINT DENIS, May. 27, 2017 (AMP) — Coupe de France 2016-17 : PSG claimed the Coupe de France crown with a 1-0 win against Angers (halftime: 0-0) in the final on Saturday night at the Stade de France in Saint Denis.
45 minutes of play and neither PSG nor Angers have managed to pull ahead. 0-0 at half time. Everything was decided in the second period with a saving goal by Cissokho into his own net in stoppage time.
Fixtures and Results : Finals
57559
Overview
Angers
PSG
Angers

0:1

PSG
0:1 (0:0)
27 May 2017
21:00
Saint Denis