Bordeaux beats Guingamp to advance to Coupe de la Ligue semifinals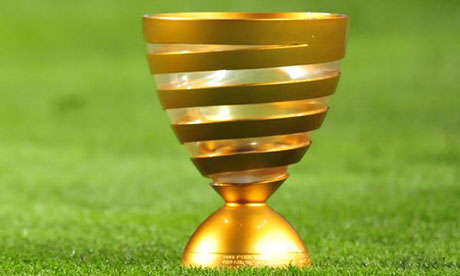 BORDEAUX, Jan. 11, 2017 (AMP) — Coupe de la Ligue 2016-17 : Bordeaux reached the semifinals of the Coupe de la Ligue with a 3-2 win against Guingamp (halftime: 2-1) on Wednesday night at the Matmut Atlantique in Bordeaux.
Laborde Gaetan scored dual goals
Guingamp opened the score in the score in the 12th minute thanks to Privat Sloan, before Bordeaux regained the advantage with Kamano Francois ('16) and Laborde Gaetan ('36). Leading 2-1 at the break, Bordeaux players further widened their lead in the second period with another goal by Laborde Gaetan in the 65th minute.
Fixtures and Results : Final Round
57094
Overview
Bordeaux
Guingamp
Bordeaux

3:2

Guingamp
3:2 (2:1)
11 January 2017
18:45
Bordeaux