France beats Iceland to advance to Euro semifinals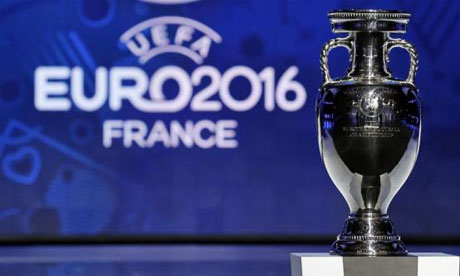 SAINT DENIS, Jul. 3, 2016 (AMP) — France 2016 : France reached the semifinals of the 2016 UEFA Euro with a 5-2 win against Iceland (halftime: 4-0) on Sunday night at the Stade de France in Saint Denis.
Olivier Giroud scored dual goals
France dominated the first half thanks to goals from Giroud ('12), Pogba ('20), Payet ('43) and Griezmann ('45). Leading 4-0 at the break, the Frenchs further widened their lead in the second period with another goal by Giroud in the 59th minute.
Fixtures and Results : Second stage
48909
Overview
France at the Euro
2 titles (1984, 2000)
9 appearances (first in 1960)
15 participations in the qualifications (first in 1960)
Statistics: Champions (1984, 2000) Fourth Place (1960)
Iceland at the Euro
First appearance
12 participations in the qualifications (first in 1964)
France

5:2

Iceland
5:2 (4:0)
3 July 2016
21:00
Saint Denis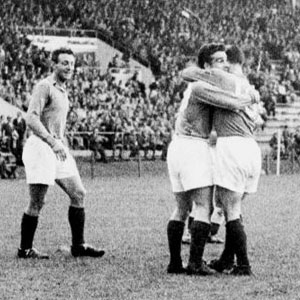 Read on to know more on the history and origin of the UEFA European Championship.