Bournemouth beats Brighton in extra time to reach League Cup quarterfinals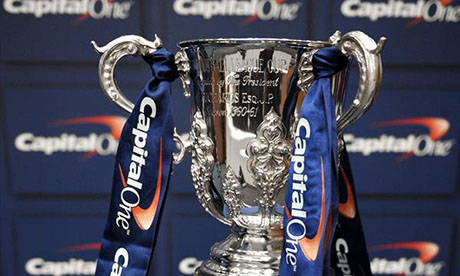 BOURNEMOUTH, Sep. 19, 2017 (AMP) — League Cup 2017-18 : Bournemouth qualified to the quarter-finals of the League Cup courtesy of a 1-0 extra time victory over Brighton & Hove Albion (following a 0-0 draw in regulation) on Tuesday night.
The score was still nil-all after the 90 minutes of regulation time and both teams had to wait for overtime to settle the issue. In the 99th minute, it was ultimately King Joshua who brought the Cherries to victory by scoring the winning goal.
Fixtures and Results : Third Round
64335
Overview
Bournemouth
Brighton & Hove Albion
Bournemouth

1:0

Brighton & Hove Albion
1:0 (a.e.t.), 0:0 (0:0)
19 September 2017
19:45
Bournemouth