Man City beats West Brom to reach League Cup quarterfinals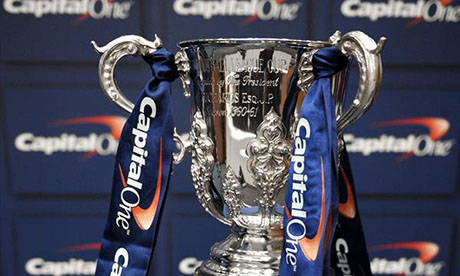 WEST BROMWICH, Sep. 20, 2017 (AMP) — League Cup 2017-18 : Manchester City qualified to the quarter-finals of the League Cup with a 2-1 win against West Brom (halftime: 1-0) on Wednesday night at The Hawthorns in West Bromwich.
Sane Leroy scored dual goals
Manchester City dominated the first half thanks to a goal scored by Sane Leroy in the 3rd minute. Leading 1-0 at the break, the Citizens further widened their lead in the second period with another goal by Sane Leroy in the 77th minute.
Fixtures and Results : Third Round
64345
Overview
West Brom
Manchester City
West Brom

1:2

Manchester City
1:2 (0:1)
20 September 2017
20:00
West Bromwich