Asian Cup 2015 : UAE beats Iraq 3-2 to claim Asian Cup third place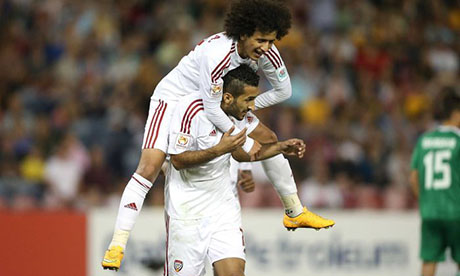 NEWCASTLE, Jan. 30, 2015 (AMP) — Australia 2015 : The United Arab Emirates secured the consolation of third place at the 2015 AFC Asian Cup with a 3-2 win against Iraq (halftime: 1-2) on Friday night at the Newcastle Stadium.
Ahmed Khalil scored dual goals
Iraq had started off well by taking the lead thanks to goals by Salem ('28) and Kalaf ('42), while UAE only scored once Khalil ('16). Trailing 2-1 at half time, the Emiratis nonetheless manage to reverse the direction of the game by scoring twice in the second period (Khalil '51 and Mabkhout '57 on penalty).
Fixtures and Results : Second Round
34317
Overview
Iraq at the Asian Cup
1 title (2007)
8 appearances (first in 1972)
8 participations in the qualifications (first in 1972)
Statistics: Champions (2007) Fourth Place (1976)
United Arab Emirates at the Asian Cup
9 appearances (first in 1980)
10 participations in the qualifications (first in 1980)
Statistics: Runners-up (1996) Fourth Place (1992)
Iraq

2:3

United Arab Emirates
2:3 (2:1)
30 January 2015
20:00
Newcastle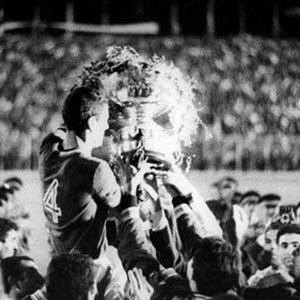 Read on to know more on the history and origin of the AFC Asian Cup.