Confederations Cup 2017 : Portugal beats Mexico 2-1 in extra time to claim Confederations Cup third place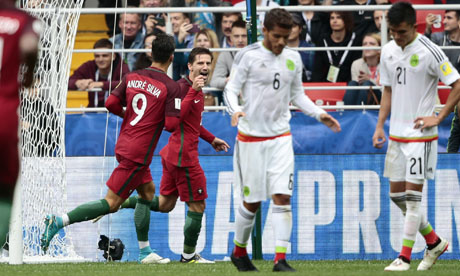 MOSCOW, Jul. 2, 2017 (AMP) — Russia 2017 : Portugal secured the consolation of third place at the 2017 FIFA Confederations Cup courtesy of a 2-1 extra time victory over Mexico (following a 1-1 draw in regulation) on Sunday afternoon at the Spartak Stadium in Moscow.
The score was still 1-0 for Mexico at the end of overtime, when an unexpected goal from Pepe in the 91st minute allowed Portugal to equalize and just squeeze through to overtime. In the 104th minute, it was ultimately Adrien who brought Portugal to victory by scoring on penalty the winning goal.
Fixtures and Results : Second stage
57580
Overview
Portugal at the Confederations Cup
Mexico at the Confederations Cup
1 title (1999)
6 participations in the qualifications (first in 1997)
Statistics: Champions (1999) Fourth Place (2005)
Portugal

2:1

Mexico
2:1 (a.e.t.), 1:1 (0:0)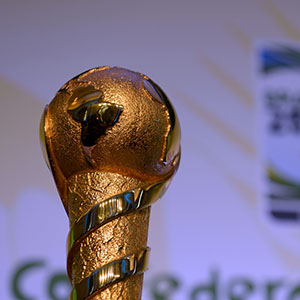 Read on to know more on the history and origin of the FIFA Confederations Cup.