2017 FIFA Confederations Cup
MOSCOW, Jul. 2, 2017 (AMP) — Russia 2017 : Portugal secured the consolation of third place at the 2017 FIFA Confederations Cup courtesy of a 2-1 extra time victory over Mexico (following a 1-1 draw in regulation) on Sunday afternoon at the Spartak Stadium in Moscow.
Confederations Cup 2017 Facts & Figures
Dates: 17 June 2017 – 2 July 2017
8th edition
Teams: 8
Matches played: 16
Goals scored: 43
Most goals scored in a match: 5
SAINT PETERSBURG, Jul. 2, 2017 (AMP) — Russia 2017 : Germany claimed the FIFA Confederations Cup crown with a 1-0 win against Chile (halftime: 1-0) in the final on Sunday night at the Spartak Stadium in Saint Petersburg.
Final positions
Germany

Chile

Portugal

Mexico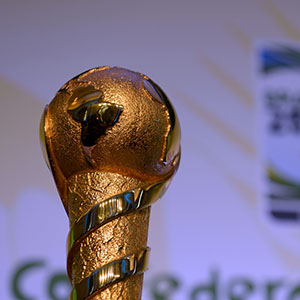 Read on to know more on the history and origin of the FIFA Confederations Cup.
69