Gulf Cup 1984 Facts & Figures
Dates: 9 March 1984 – 28 March 1984
7th edition
Teams: 7
Matches played: 22
Goals scored: 46
Most goals scored in a match: 4
MUSCAT, Mar. 28, 1984 (AMP) — Oman 1984 : Iraq defeated Qatar on penalties 4-3, after the match ended 1-1 in regulation time, in a Gulf Cup final (Tournament) on Wednesday at the Royal Oman Police Stadium in Muscat.
Final positions
Iraq

Qatar

Saudi Arabia

United Arab Emirates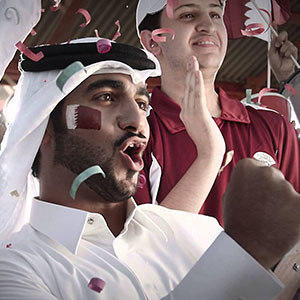 Read on to know more on the history and origin of the Gulf Cup of Nations.
1984 Gulf Cup Finals
Details: Tournament
see
| | |
| --- | --- |
| Iraq | 16 |
| Qatar | 13 |
| Saudi Arabia | 10 |
| United Arab Emirates | 9 |
| Bahrain | 5 |
| Kuwait | 5 |
| Oman | 2 |
226