Costa Rica beats Greece in shoot out to reach World Cup quarterfinals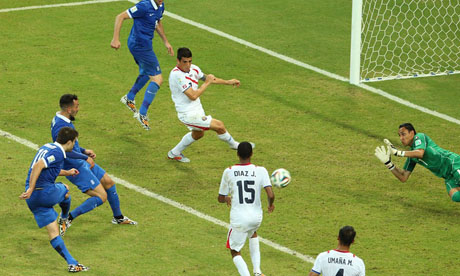 RECIFE, Jun. 29, 2014 (AMP) — Brazil 2014 : Costa Rica qualified to the quarter-finals of the 2014 FIFA World Cup after defeating Greece 5-3 on penalties (after a 1-1 draw) on Sunday afternoon at the Arena Pernambuco in Recife.
The score was still 1-1 at the end of the regulation game time and overtime, after goals from Bryan Ruiz ('52) for Costa Rica and Sokratis Papastathopoulos ('90) for Greece. The Costa Ricans finally emerged the victors in the penalty shootout session by winning 5-3.
Fixtures and Results : Second stage
32613
Overview
Costa Rica at the World Cup
4 appearances (first in 1990)
15 participations in the qualifications (first in 1958)
Greece at the World Cup
3 appearances (first in 1994)
18 participations in the qualifications (first in 1934)
Costa Rica

1:1

Greece
5:3 (penalties), 1:1 (a.e.t.), 1:1 (0:0)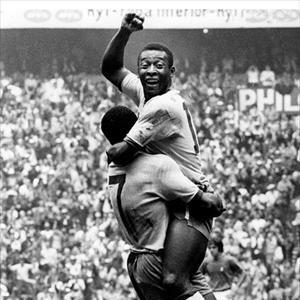 Read on to know more on the history and origin of the FIFA World Cup.