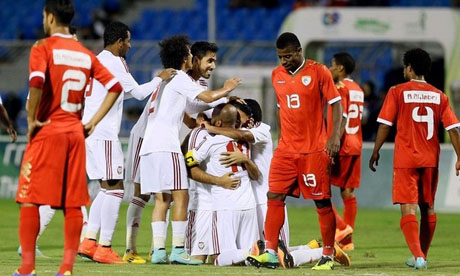 RIYADH, Nov. 25, 2014 (AMP) — Saudi Arabia 2014 : The United Arab Emirates secured the consolation of third place at the 2014 Gulf Cup with a 1-0 win against Oman (halftime: 0-0) on Tuesday afternoon at the Prince Faisal bin Fahd Stadium in Riyadh.
Gulf Cup 2014 Facts & Figures
Dates: 13 November 2014 – 26 November 2014
22nd edition
Teams: 8
Matches played: 16
Goals scored: 33
Most goals scored in a match: 5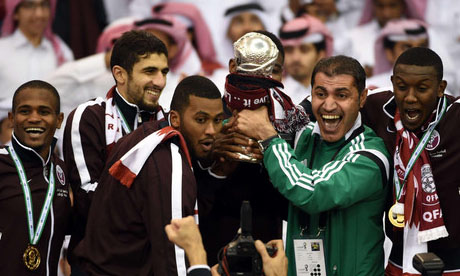 RIYADH, Nov. 26, 2014 (AMP) — Saudi Arabia 2014 : Qatar claimed the Gulf Cup crown with a 2-1 win against Saudi Arabia (halftime: 1-1) in the final on Wednesday night at the King Fahd International Stadium in Riyadh.
Final positions
Qatar

Saudi Arabia

United Arab Emirates

Oman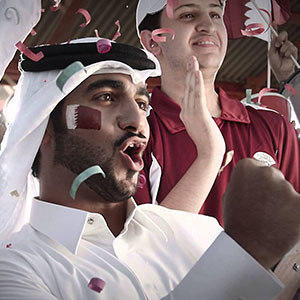 Read on to know more on the history and origin of the Gulf Cup of Nations.
241