Olympics 2016 : Germany and South Korea tied at 3-3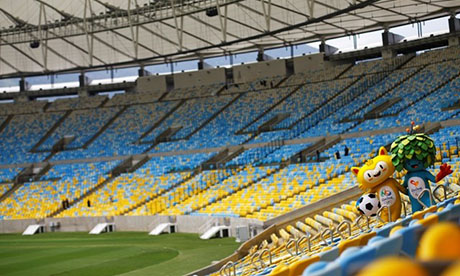 SALVADOR, Aug. 7, 2016 (AMP) — Rio 2016 : Germany tied 3-3 with South Korea (halftime: 1-1), in a Olympics group stage game on Sunday afternoon at the Arena Fonte Nova in Salvador.
One goal for both sides in the first half, Gnabry ('33) for Germany, Hwang Hee-chan ('25) for South Korea and two each in the second, Selke ('55) and Gnabry ('90) for Germany, Heung-min ('57) and Suk Hyun-jun ('87) for South Korea.
The result put the Koreans top of Group C with 4 points. Germany is third with 2 points. In their last game, South Korea will meet second-placed Mexico at the Arena Fonte Nova on August 10, while Germany will face the Fiji.
Fixtures and Results : Group C
50675
Overview
Germany at the Olympics
10 participations in the qualifications (first in 1912)
Statistics: Third Place (1988) Fourth Place (1952)
South Korea at the Olympics
10 participations in the qualifications (first in 1948)
Statistics: Third Place (2012)
Germany

3:3

South Korea
3:3 (1:1)
7 August 2016
16:00
Salvador
| Team | Pts |
| --- | --- |
| South Korea | 4 |
| Mexico | 4 |
| Germany | 2 |
| Fiji | 0 |